WE LOVE WHAT WE DO. AT ARROWLANE.
Founded in 2002, ArrowLane, LLC has become a noted shop for car enthusiasts in the Southwest. Based in Scottsdale Airpark, Scottsdale, Arizona our facility has allowed us to grow and succeed. The staff of ArrowLane is dedicated to their craft as well as helping our customers achieve their goals in all aspects of car ownership, racing, and enjoying their automobiles.
Experience, knowledge, and ability are the hallmarks of the staff of ArrowLane even though a relatively young company. We would like to be able to support all of your automotive endeavors by providing service and expertise, so that you may have a rewarding adventure with cars.
CHRIS HINES. OWNER.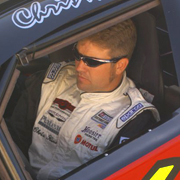 Chris Hines is a career driver with close to 20 NASCAR races under his belt. He owns ArrowLane and has trained many of his clients to race. Hines says there's a peculiar rule in vintage that can make it harder than racing stock cars. "You get in trouble if you run into somebody," he says, with a laugh. "They call it a '1313.' If you have contact with another car, you get a year off from racing. And it's because you're racing with cars that are extremely expensive and sometimes irreplaceable."
Even so, Hines has seen drivers of cars worth between $6 million and $10 million bump fenders on the track and end up hugging each other after the race.
"It's gentlemen's racing," he says. "But it's still racing."